Description
HIGH PERFORMANCE IN POCKET FORMAT
The new thermal imaging device from LIEMKE – small, compact, premium
The new KEILER-1 combines best image quality with easiest handling. Thanks to its small format, you can easily stow the hand-held thermal monocular in any jacket pocket, without having to compromise in performance – compared to its larger colleagues. The KEILER-1 combines a generous field of view of 22 m / 100 m with a range of 1,750m. Its sophisticated image processing software and two easy-to-change image modes ensure a natural image that makes even the smallest details incredibly clear. The high-contrast OLED display impresses with its wide brightness range. Enjoy highest precision in pocket format – for comfortable day and night observations!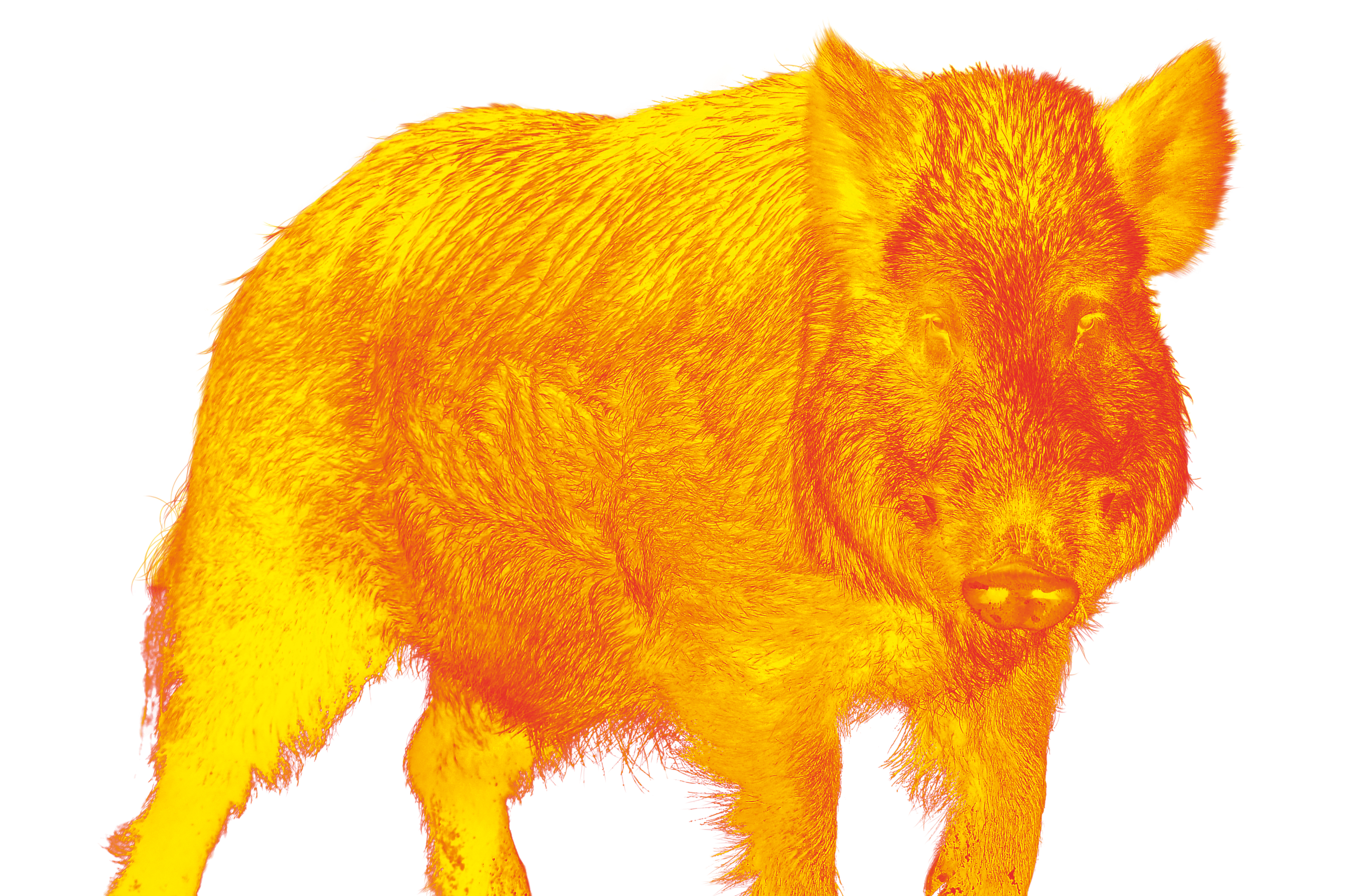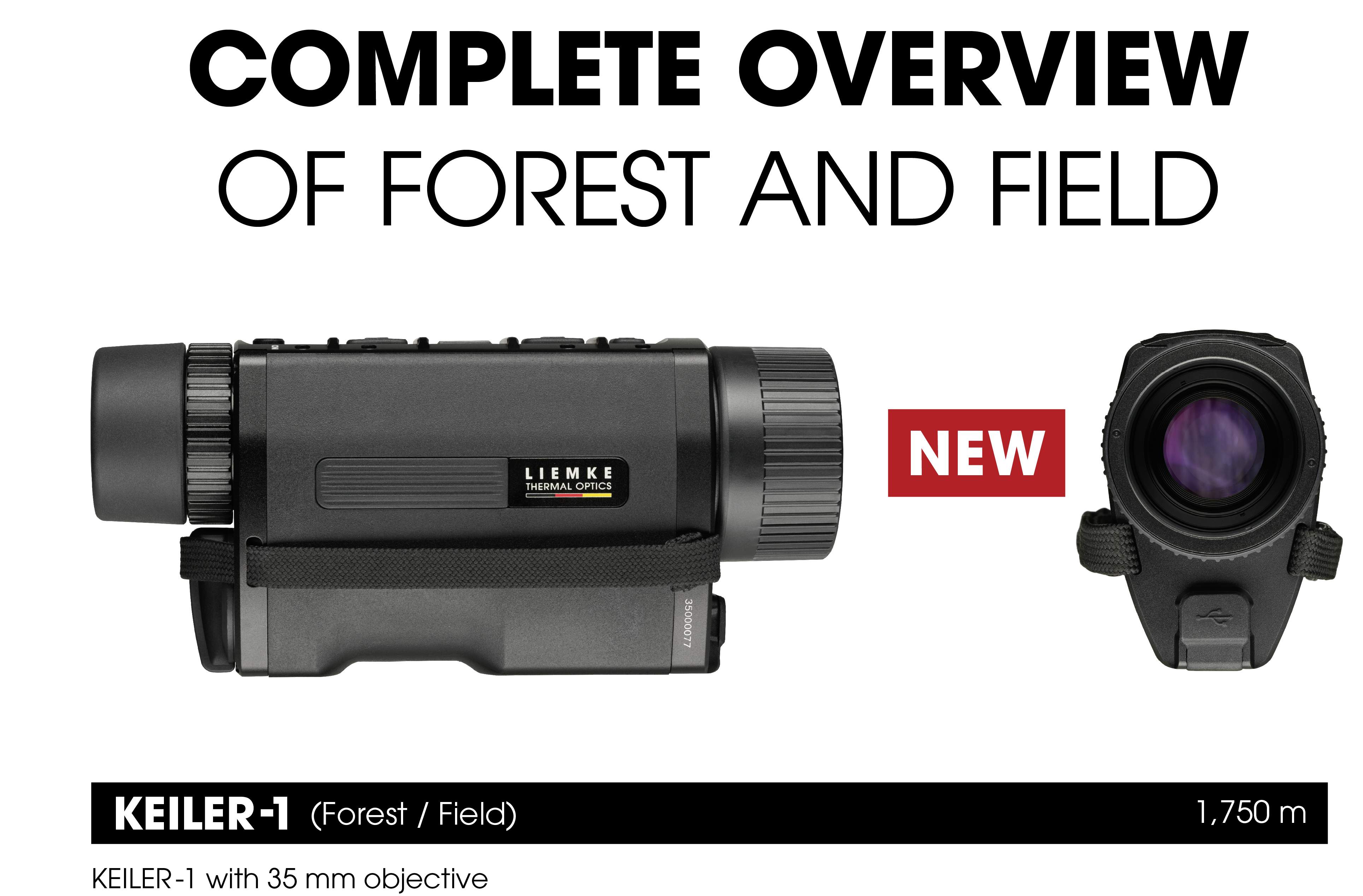 BRILLIANT IMAGE
Brilliant image due to high resolution 640x512 pixels 12 μm VOx sensor and 35mm f/1.0 lens. The sophisticated image processing software and two easy-to-change image modes for varying observation conditions ensure a natural image with very good detail recognition, even in different weather conditions. Five color modes allow you to use the camera according to your individual preferences.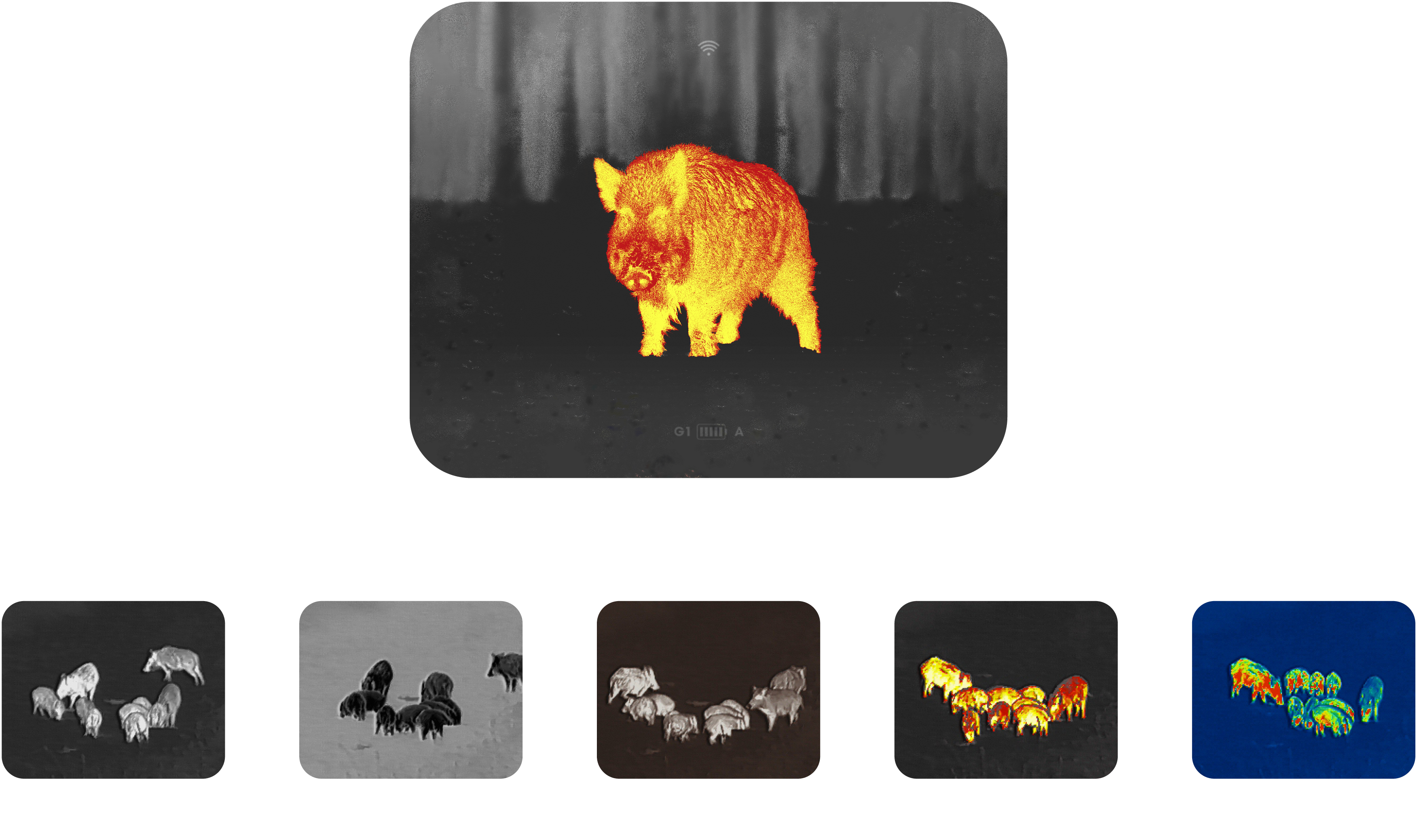 INTUITIVE HANDLING INDIVIDUALLY ADJUSTABLE
Easily manageable main menu, zoom and other functions via a scroll wheel located right in the center of the device. Customize the menu navigation with standard, custom and basic modes as well as the quick menu according to your needs. This allows you to quickly access frequently used functions. Even in complete darkness, you can intuitively find all of the important buttons – thanks to excellent haptics. Now you are ready to go: after switching it on, the device is ready for use within just five seconds!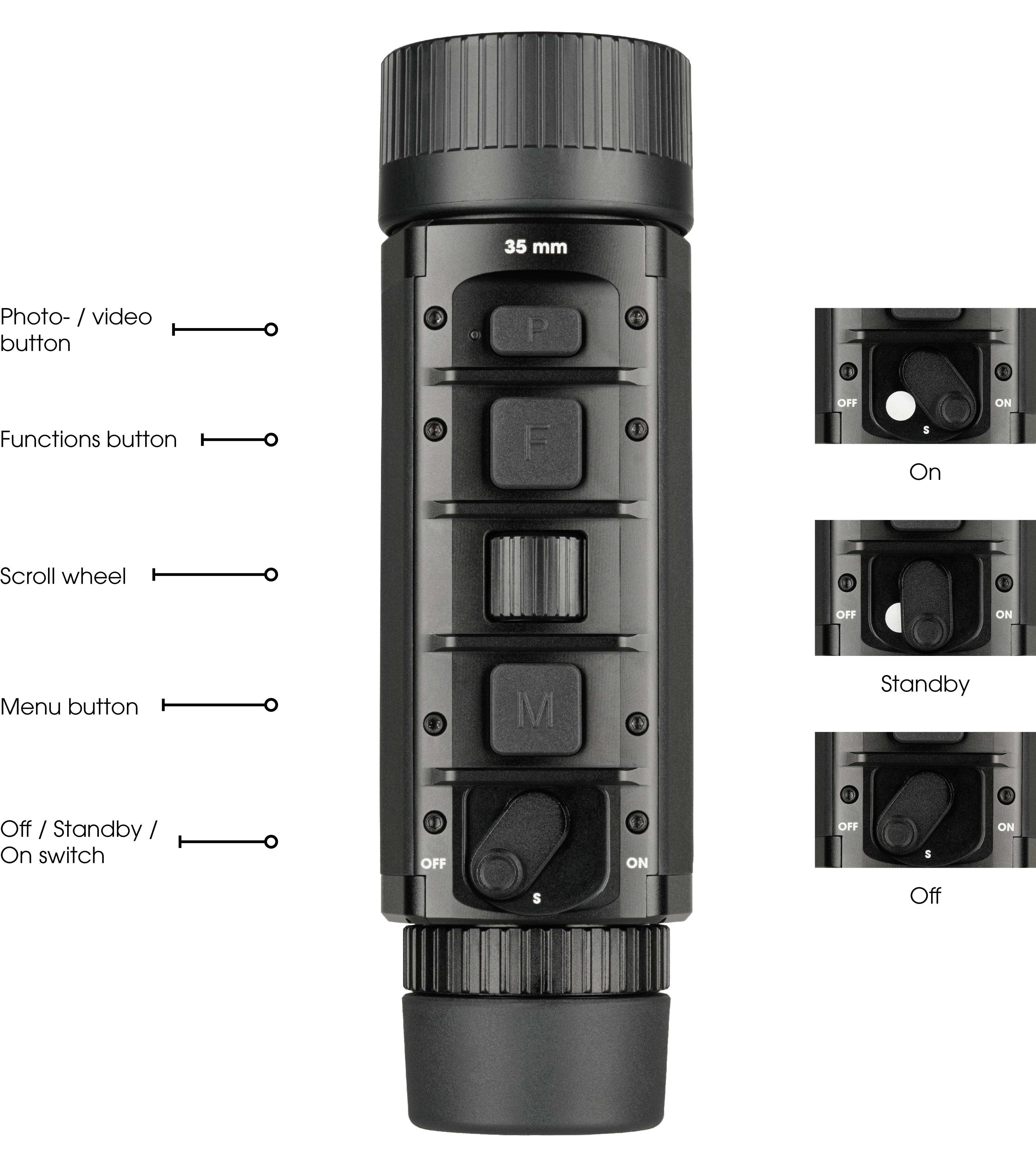 Permanently record your hunting experiences! The KEILER-1 can be easily connected to the LIEMKE app via its WiFi function. Additionally, images and videos can be conveniently saved.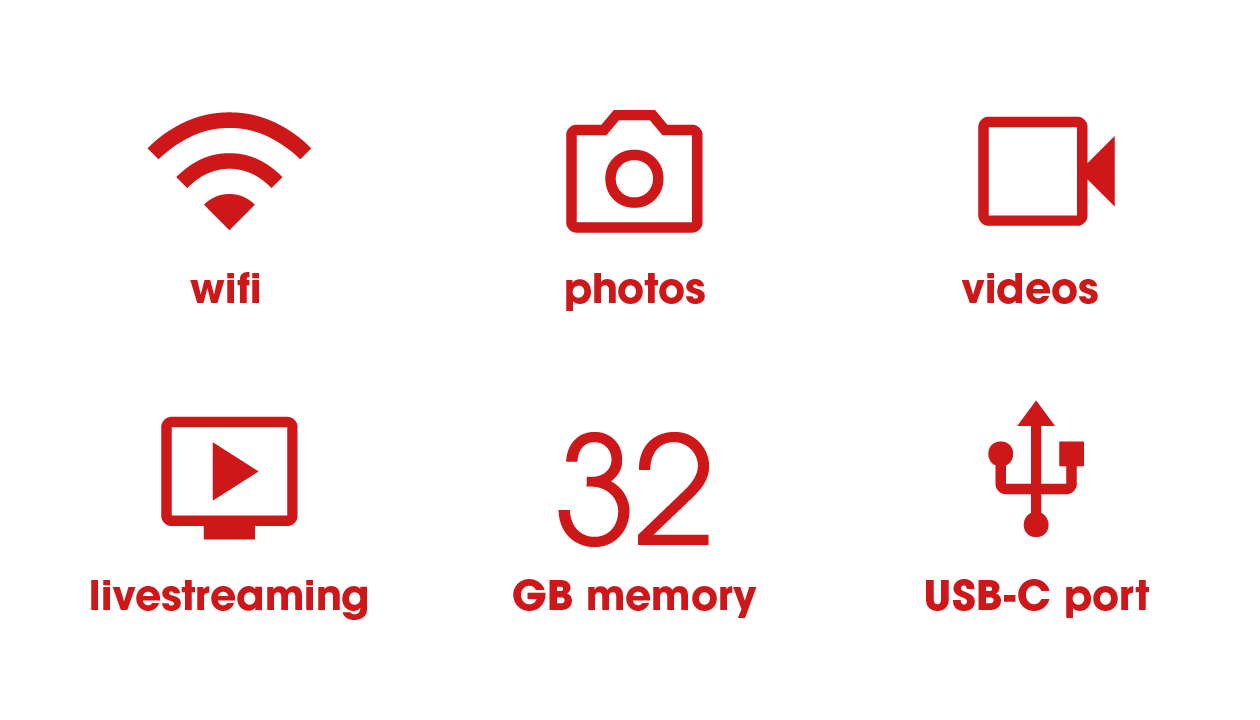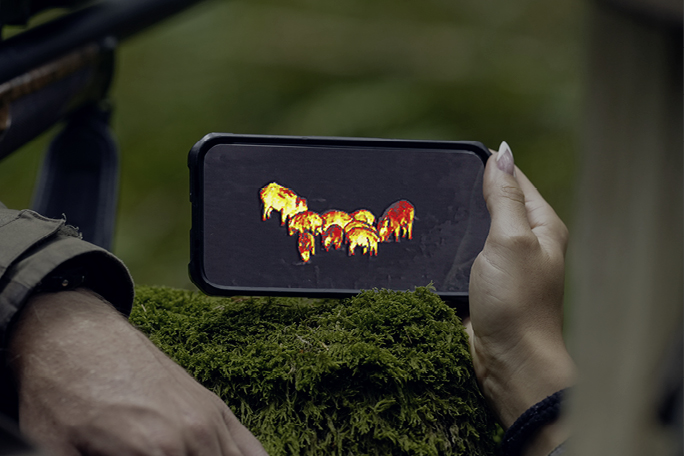 COMFORTABLE – EVEN FOR EYEGLASS WEARERS
Keep the perfect overview at all times: The 
eyecup can be adjusted for use with or without eyeglasses – while providing a full field of view. Another advantage: Even in difficult situations unrestricted observation is possible as a precise distance to the eye does not need to be maintained.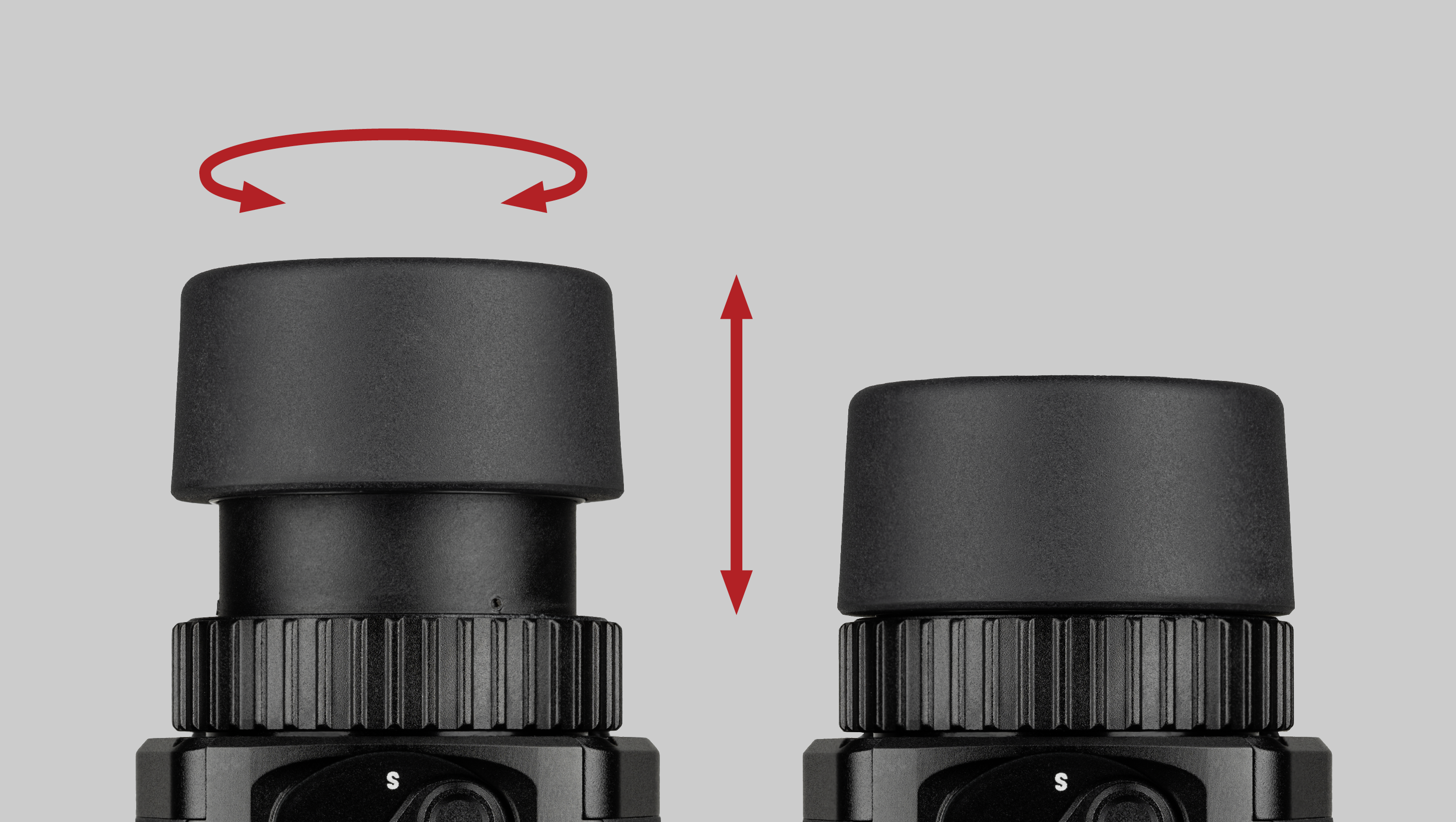 LONG-LASTING EXCHANGEABLE BATTERY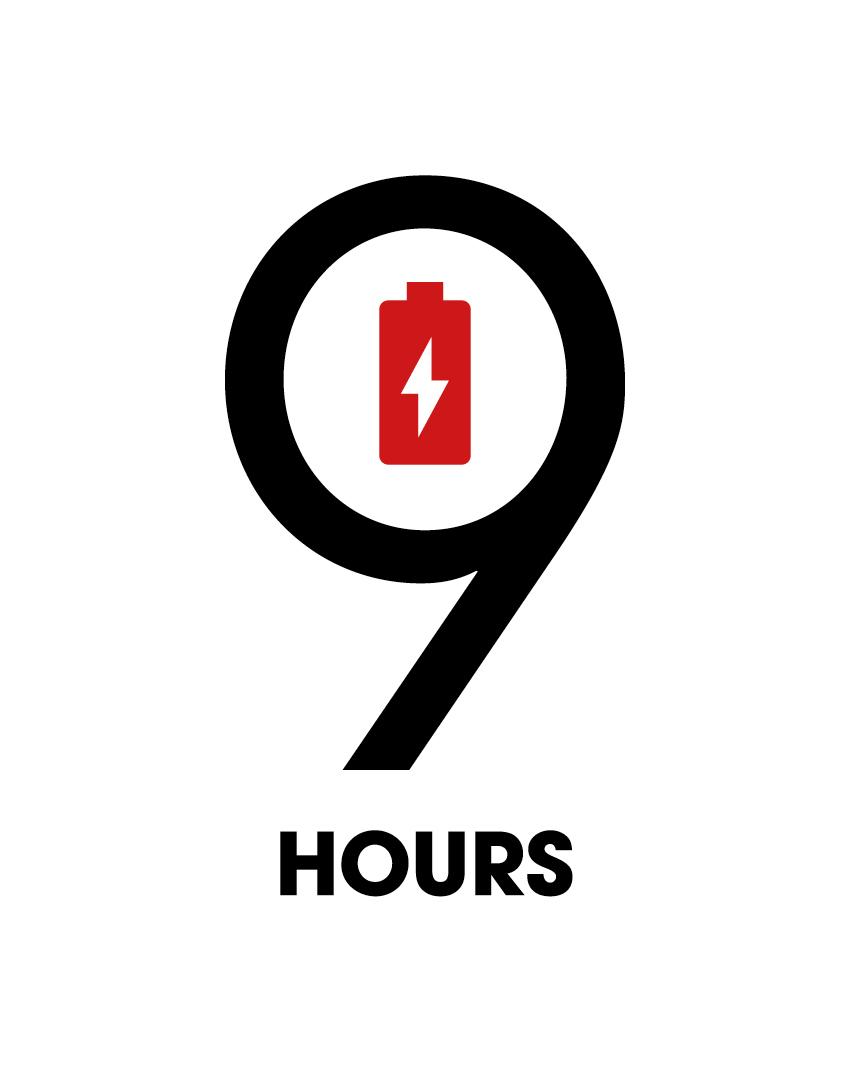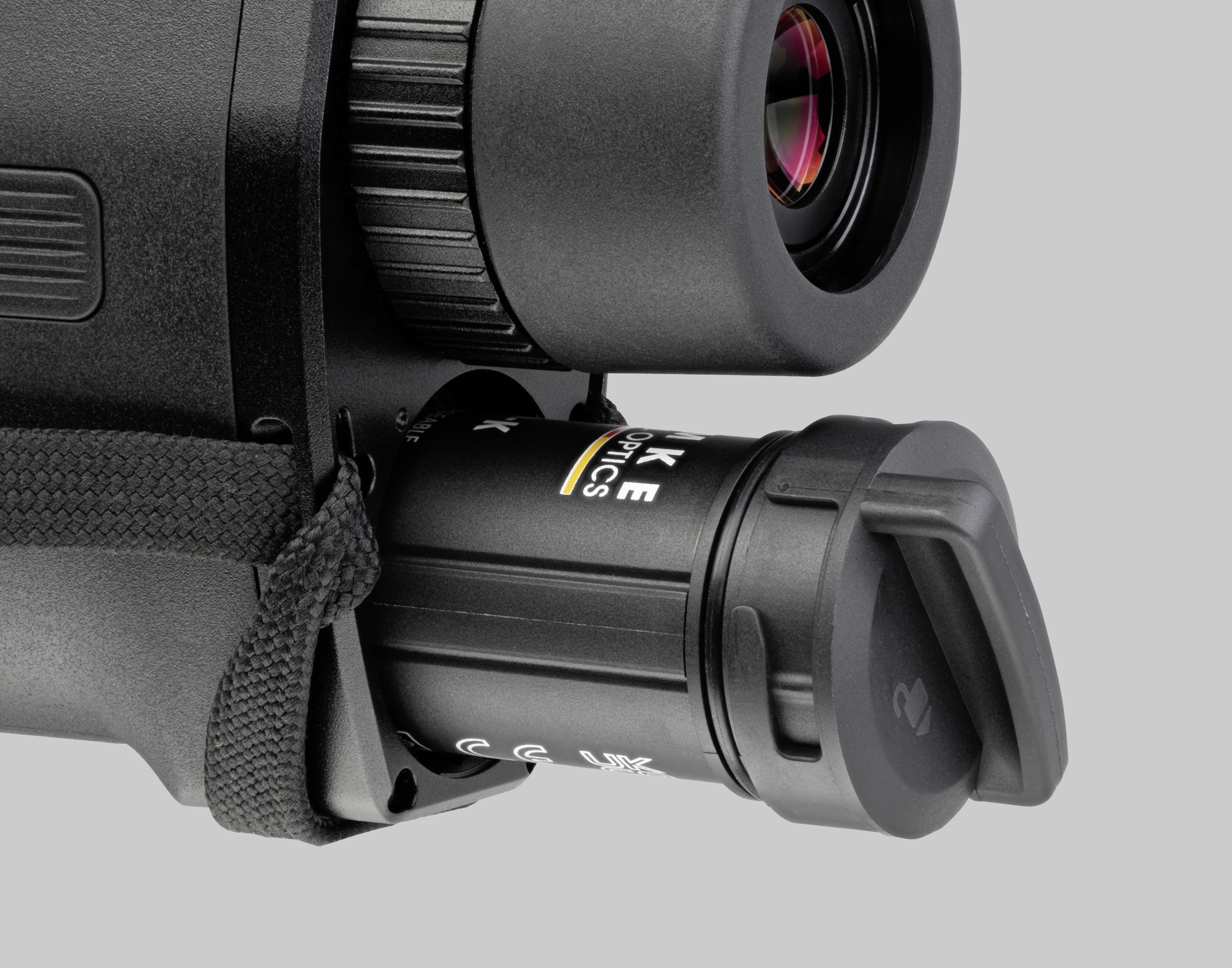 The battery offers a runtime of up to nine hours and is recharged within three hours via USB-C using the quick-charge function. Thanks to the bayonet connection, the battery can be changed quickly and silently. Add-on: The CHARGER-K – available as an accessory – can be used as a power bank at the same time!

COMPACT AND ROBUST
Only the best: Robust aluminum for the objective, ocular unit and casing, a glass fiber reinforced plastic body and rubber inserts to ensure safe handling in the most adverse 
conditions! Even withstands short submersions under water*!
*30 min at 1 m depth
FLEXIBLE OPERATION WITH EITHER HAND
For a secure grip: A hand strap – to which the additional neck strap can be attached at the same time – provides easy and safe handling with either the left or right hand. Well equipped for every hunting situation!

Base-Mount Multirail Blaser
Technical Data
Detector and Optics
-Objective lens: 35 mm f/1.0
-Field of view: 22x17,6m / 100m–12.5°x10.0°
-Resolution and type: 640×512 VOx
-Pixel pitch: 12μm
-Pixel field of view (PFOV): 0,34mrad
-Detection range: 1,750m
-Image frequency: 50Hz
-NETD: 50mK
-Magnification: 1,9x optical magnification (digital zoom up to 10x)
-Focussing range: 1 m to infinity
-Display: 1024×768 px OLED
Functions and Media
-Internal memory: 32GB
-WiFi and app compatibility: yes
- Battery runtime: up to 9h
Physical and Environmental Features
-Dimensions: 158x72x47mm
-Weight: 465g
-Waterproof: IP67 (dust-tight / waterproof when submerged for a short time)
-Operating and storage temperature: -20 °C to +50 °C / -40 °C to +70 °C