Description
Fully digital. Fully affordable.
Are all cats gray at night? Not quite. With the NVD 650 digital night vision device, you can see what's going on even in complete darkness - whether you're on a night hike or on deck.
The 6x optical magnification ensures an unobstructed view. If required, it can be digitally increased to 5x - in extreme cases even to a total magnification of 30x.
The large 50 mm objective diameter ensures a high light incidence to provide the best possible resolution and image brightness. Not only that, photos or HD videos can be recorded directly onto a microSD card. That's how to turn night into day - and the price won't stop you.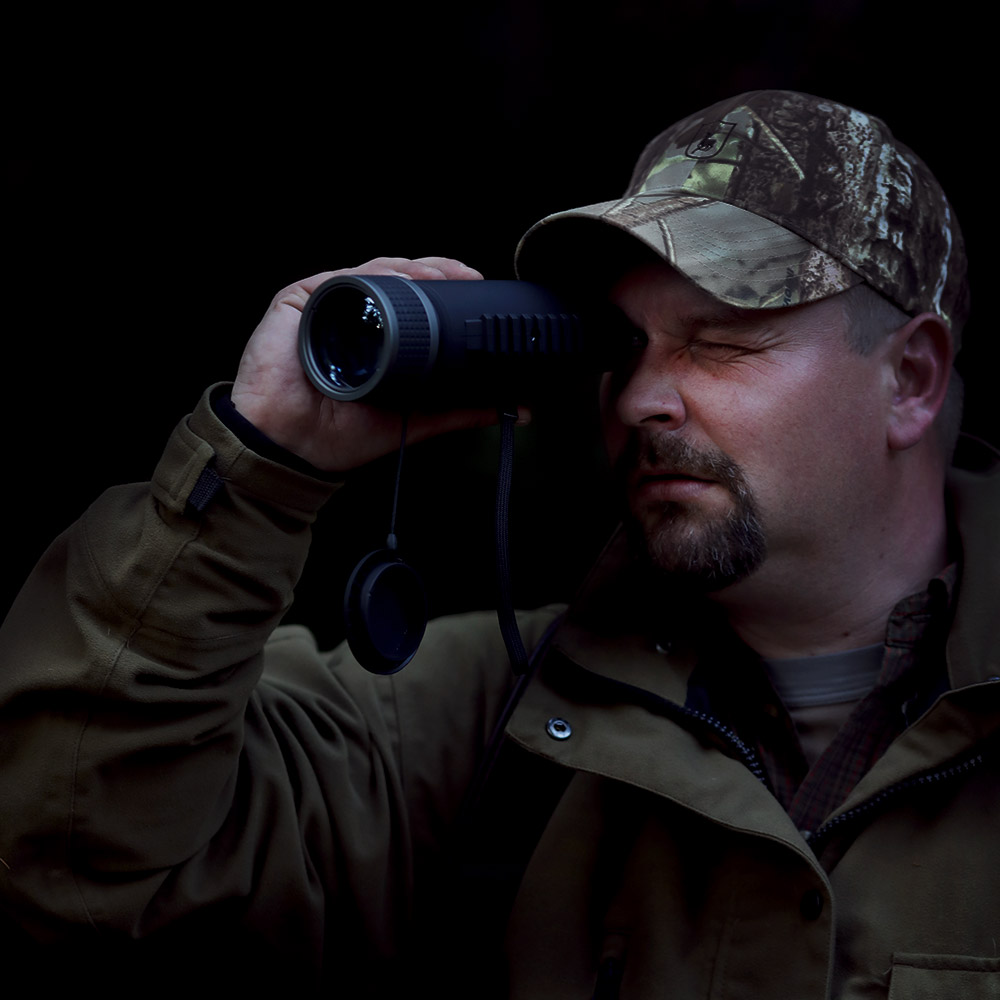 Features:
6x magnification (optical), 5x digital (= max. 30x magnification)
Powerful IR emitter (850 nm wavelength): range up to 350 m
Can be used during the day
Rail for additional IR lighting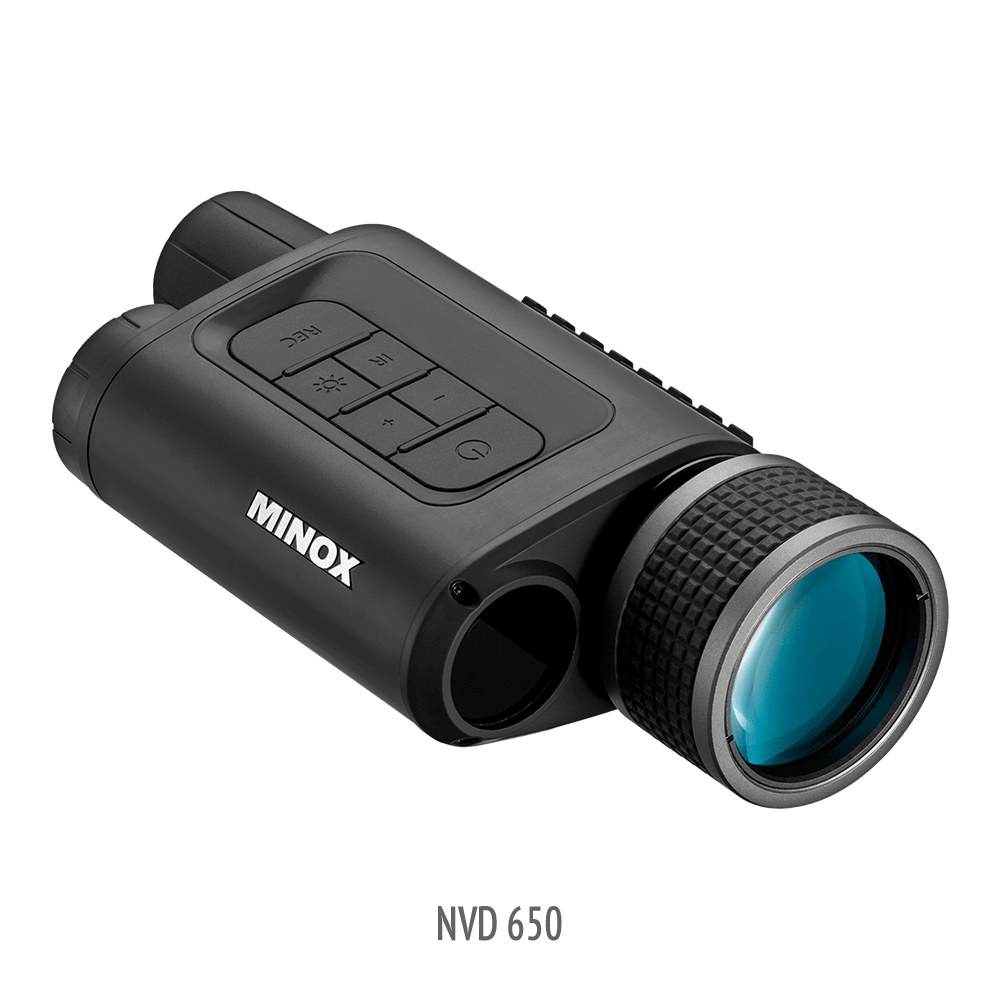 "Night vision devices are only then really fantastic if I can afford them. And that's why I call the NDV 650 from MINOX fantastic!"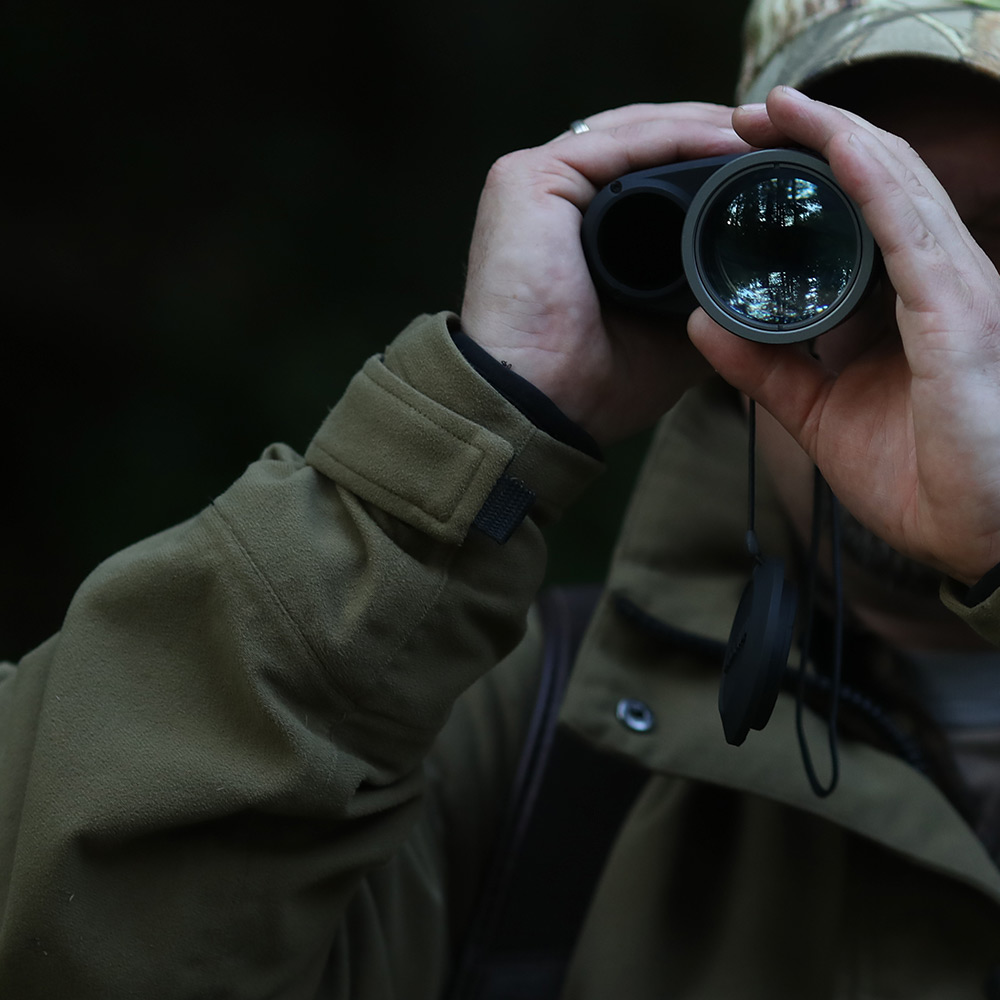 Model    MD 60 ZR                             
Magnification   6x (optical)
Digital zoom   5x (up to 30x magnification combined)
Objective diameter   50 mm
Field of view at 100 m 6.8 m
Image sensor 5 MP CMOS sensor  5 MP CMOS sensor
Photo resolution 2590 x 1944 pixels, 
Video resolution 1280 x 720 (HD), 640 x 480 (VGA)
Powerful IR light emitter Range up to 350 m
Operating temperature  -30° to +55°C
Images by day Color
Images by night Black/white
Display size 1.5"
Display resolution 320x240 pixels
Video output NTSC or PAL
External memorymicroSD/microSDHC card up to 32 GB
Ports USB, USB, TV-out
Cables USB cable, TV cable (included)
Order no. 80405447