Description
Affordable high-tech in disguise
Conspicuously inconspicuous, the new DTC 460 wildlife and observation camera blends in perfectly with its surroundings. Once you have attached the photo trap to a tree, it becomes one with the bark structure and is hardly recognizable. While in use, it boasts of state-of-the-art electronics that have been optimized for outstanding nighttime performance and innovative hi-beam LEDs for photos and video sequences in all lighting conditions. The practical bar magazines make it easy to change batteries - even with clammy fingers in cold and wet temperatures. Optionally, the front panels can be easily replaced so that you can adapt your master of disguise to the environment.
Features
Interchangeable front panels to adapt to various surroundings.
One front panel with a rough bark pattern is included in delivery.
Bar magazines for quick battery changes
Slim housing - only approx. 34 mm deep
Data storage on SD/SDHC card up to max. 32 GB
Shutter release 0.7 sec.
Photo resolution up to max. 12 MP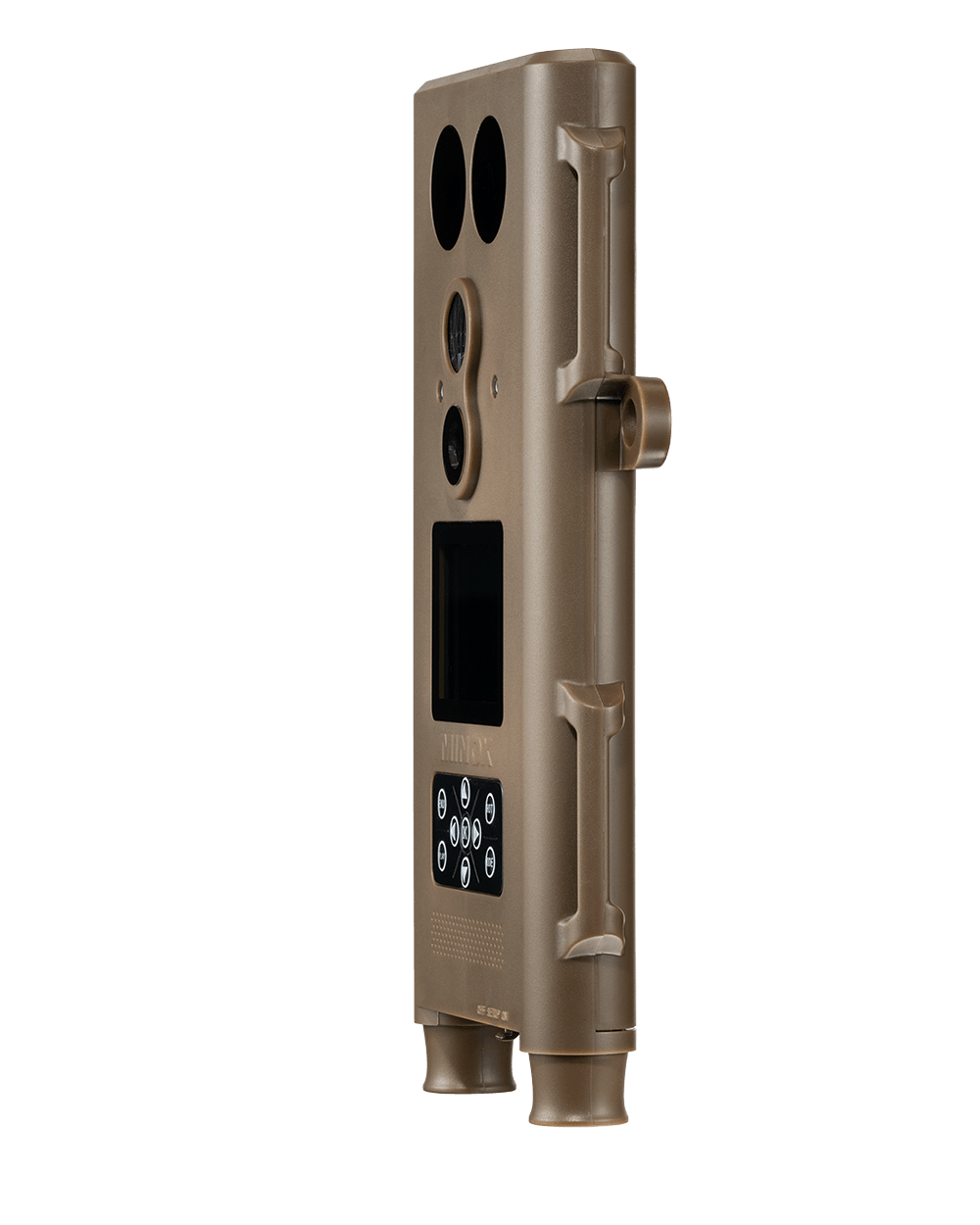 "Of course I would buy a trail camera from other brands. But only if they offer a better price-performance ratio than MINOX. But they just don't exist."