Description
Product Overview
Be ready for anything with the portable PROSTAFF 1000 laser rangefinder.
Covering a range of 5-910 m, it's compact, lightweight, and features a Target Priority Switch System that offers the flexibility of two ranging modes. First Target Priority Mode reads the distance to the closest of a group of subjects, and Distant Target Priority Mode displays the range to the furthest subject. At the touch of a button, distances are instantly displayed in one metre increments. There's even more choice with single and continuous measurement for up to eight seconds, while the high-quality 6x monocular with multilayer coating ensures a bright and clear view.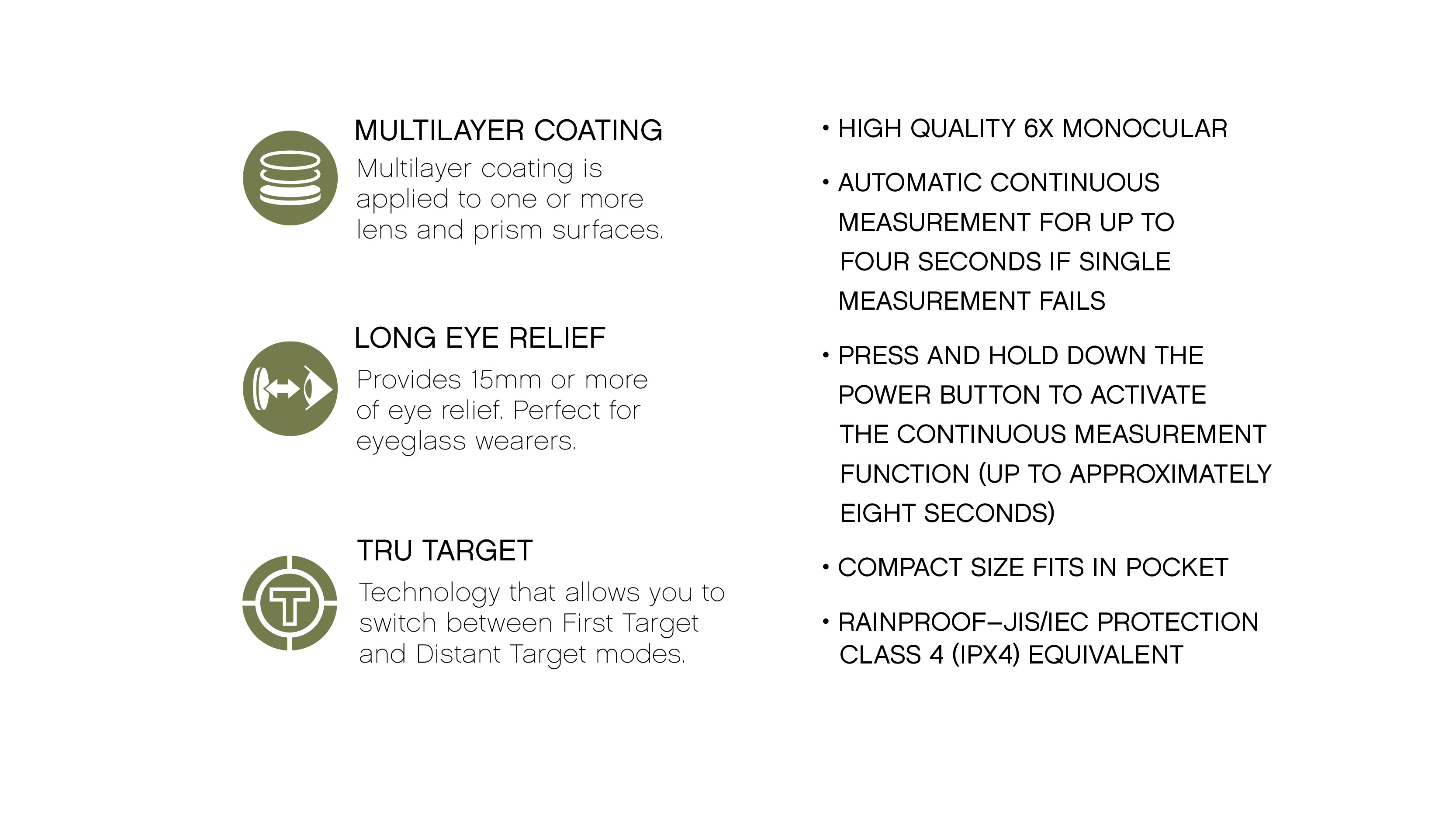 Accuracy, Consistency & Value
The PROSTAFF 1000 6x20 Laser Rangefinder puts a solid 1,000-yard maximum ranging capability into your hand, together with compact ergonomics that will fit your pocket. The 6x optical system makes seeing—and ranging—deer out to 600 yards a reality, while the Tru-Target system allows you to select either First Target or Distant Target Priority. Weather resistant/ rainproof construction.
Tru-Target Technology
Choose between two different ranging modes depending on the situation. First target priority mode allows you to range an object as small as a fence post while distant target priority mode displays the range of the farthest target among a group of targets measured.